Vertical axis ceramic ink jet nano scale precision grinding machine
2015年07月08日
The new nano refiner is my factory absorbing international advanced technology, combined with the actual situation of domestic inkjet industry, self innovation and the development of a spray ink grinding process for special equipment.
The device adopts a vertical cylinder, the upper and lower shaft structure, super turbo disperser and other advanced technology. Through the high speed centrifugal turbine separator, the material is completely separated from the grinding medium, and the top of the shaft is automatically discharged from the top of the shaft. The unique high speed rotating turbine stimulates the friction and collision between the grinding medium and the material. The material can be quickly reached the nanometer level.
The equipment is also equipped with automatic feeding system, cold water machine cooling water circulation system, transfer storage and mixing tank, etc..
The configuration of the machine: motor, frequency converter, electronic components, temperature control device, such as high-end components are reliable and durable machine. The equipment operation control uses the man-machine interface and the programmable controller PL to butt, the control equipment every movement and every data. Simple equipment operation, data at a glance, the full realization of automatic control.
The application range of equipment: fine ultra fine materials, ceramic printing ink jet ink such as grinding!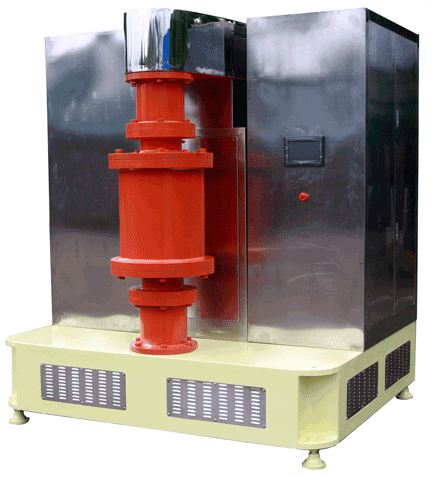 | | | | | | |
| --- | --- | --- | --- | --- | --- |
| Model | Volume | Dimensions (length * width * height) | Main motor power | Feeding motor power | Feeding ability |
| JFN2-30 | 30L | 1500*1800*2100 | 37KW | 15KW | 20L/min |